The Grand Mark Prague
– ☆ ☆ ☆ ☆ ☆ –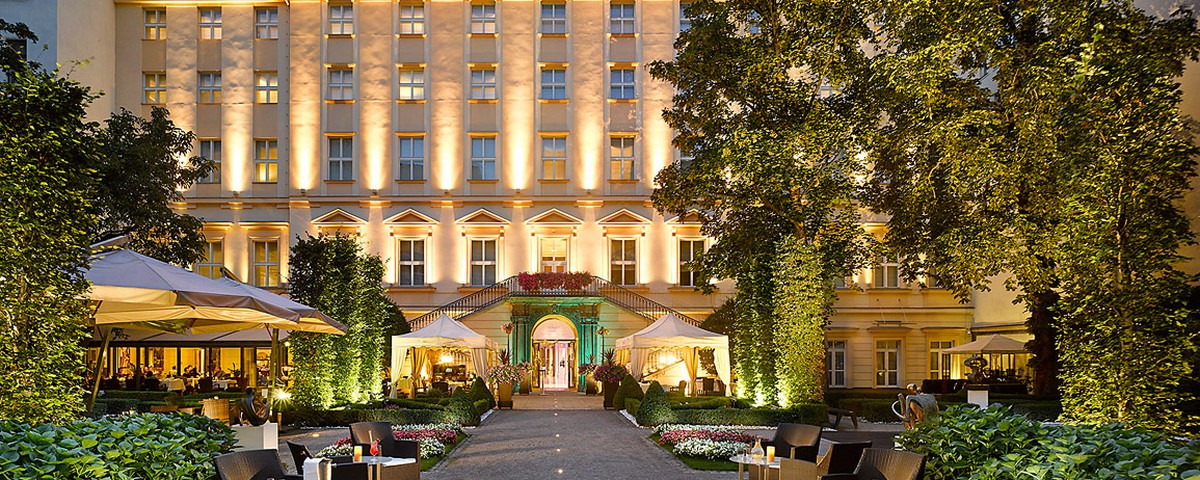 Prague
Situated on the River Vltava in central Bohemia, Prague has been the political, cultural, and economic centre of the Czech state for more than 1100 years. For many decades during the Gothic and Renaissance eras, Prague was the seat of two Holy Roman Emperors and thus was also the capital of the Holy Roman Empire. Today, the city proper is home to more than 1.2 million people, while its metropolitan area is estimated to have a population of over 1.9 million. Since 1992, the extensive historic centre of Prague has been included in the UNESCO list of World Heritage Sites. Nicknames for Prague have included 'The Mother of Cities' (Praga mater urbium), 'City of a Hundred Spires' and 'The Golden City'.
The city boasts more than ten major museums, along with numerous theatres, galleries, cinemas, and other historical exhibits. An extensive modern public transportation system connects the city with its environs. Also, it is home to a wide range of public and private schools, including Charles University (Univerzita Karlova v Praze). Prague is classified as an "Alpha-" global city according to GaWC studies, comparable to Vienna, Seoul and Washington, D.C. Its rich history makes it a popular tourist destination, and the city receives more than 4.4 million international visitors annually, as of 2011. Prague ranked fifth in the Tripadvisor world list of best destinations in 2014. Prague is the fifth most visited European city after London, Paris, Istanbul and Rome.
Hotel Bike & Picnic
Enjoy a true adventure on just two wheels. Discover some of Prague's best highlights on our special vintage style bikes, which are at your disposal free-of-charge during your stay. Our Concierge will be happy to provide you with some specific bike routes and, to help you to enjoy your ride through the city even more, we will be delighted to prepare a picnic basket for you with some of our chef's specialties.
For your safety, we will also provide you with a trendy bike helmet. The Grand Mark Hotel is the only hotel in the city providing such a service.