Guarda Golf Hotel & Residences
– ☆ ☆ ☆ ☆ ☆ –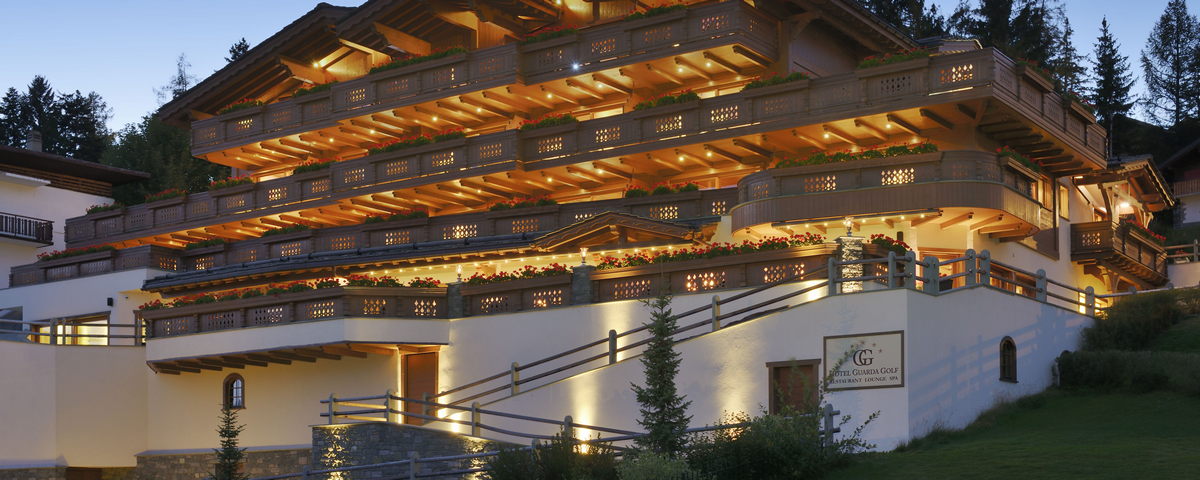 For your comfort
Your room reservation comes with so much more than a bed. All of our rates include breakfast each day, either in the comfort of your own room, or from the buffet in the restaurant.
Other services that might traditionally be charged separately in other hotels are all included, such as Wi-Fi, secure parking, valet services, electric car charging, private local transfers, alcohol-free mini bar and all taxes and service charge.
Access to all of the hotel facilitiesis also complimentary to our hotel guests, such as the Guarda Golf Spa, Library, Private Cinema and Kids Playroom.
Ski Services
Crans-Montana has some of the best skiing in the world and we offer all that you need to make the most of it. From recommending and making ski passes on-site to booking instructors and restaurants on the slopes, allow us to make your whole experience as smooth as possible. All this with complimentary private transfers to the slopes and toasty toes, thanks to the boot warmer in our large ski room.
Golf Services

Your choice to visit Crans-Montana for golf is certainly not a coincidence with one of the most famous courses in the world, right here. When you book your room at Guarda Golf Hotel & Residences, allow us to also reserve tee times and charge your green fees to your room at no extra cost. And that is just the start.
Summer in Crans-Montana
The summer in the heart of the Swiss Alps is full of beauty and sunshine. Central Valais is renowned for having over 300 days of sunshine every year. This plus the mountains provide the perfect setting for a range of summer activities and sports. All are within easy reach of Guarda Golf Hotel & Residences and can be arranged or recommended by our concierge.
Summer Activities
Golf on the golf course of the Omega European Masters
Hiking along ancient mountain trails or along picturesque streams
World-class mountain biking
Crans-Montana Beach & wakepark
Paragliding
Horseriding
Mountain climbing