Hotel Metropole
– ☆ ☆ ☆ ☆ ☆ –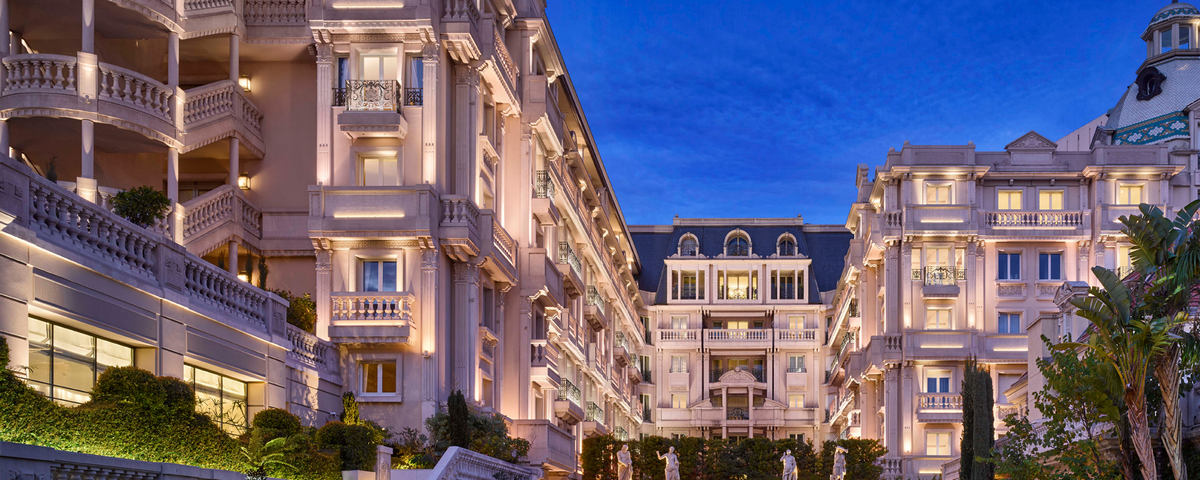 A modern hotel with a wonderful pedigree
In 1886, the « Monte-Carlo Hotel Company Ltd » built the Hotel Metropole on land which previously belonged to Pope Leon XIII. Soon after, the most demanding international clientele was won over by the unostentatious luxury of this quiet hotel built in the "Belle Époque" style. In 2004, the Metropole Palace sold the hotel to its successor: The Hotel Metropole Monte‐Carlo, which became a modern hotel with strong heritage. Its new image combines its glorious past with a Mediterranean freshness, a decor concept which meets the promise of the services proposed.
Monte Carlo Life
Metro Hub
Since its reopening in 2004, the Hotel Metropole Monte-Carlo imagines every season different themes and atmospheres. Throughout the year these themes give a dynamic to the hotel as guests can always enjoy a different, original and creative ambience.
Night Life
Monaco's nights are as bright as in daytime, a buzzing city as animated under the beautiful starry sky or in the bright sunshine! Thrilling sensations while playing at casinos, amazing selection of international shows, famous nightlife scenes with lounges, bars where one can party or chill. This is Monaco!
Shopping

Monaco is undoubtedly recognized as one of the main International capital of luxury. The greatest names in the fashion industry are present in the Principality. Haute couture, perfumes, jewelry, the most beautiful sets of jewelry chose to be represented in the Principality of Monaco.
Culture

Discover the famous monuments and museums of the Principality: the Palace, the Cathedral, the National Museum and the Oceanographic Museum of Monaco…
A true land of culture, the Principality is also an ongoing event in itself! Bursting with artistic effervescence, Monaco is constantly top of the line!
Sports

Throughout the year, the Principality also welcomes prestigious international sporting events such as the Monaco Yacht Show, the Formula 1 Grand Prix, the Monte-Carlo Rolex Tennis Master and the International Monte-Carlo Jumping.
Just For You
MEMORABLE AND UNIQUE EXPERIENCES
The Hotel Metropole Monte-Carlo created the program "Just For You" with a selection of bespoke exclusive leisure activities for memorable and unforgettable experiences to be shared with your family or your friends. Let your dreams come true at the Hotel Metropole Monte-Carlo and live an ultimate experience.