The Chedi Andermatt
– ☆ ☆ ☆ ☆ ☆ –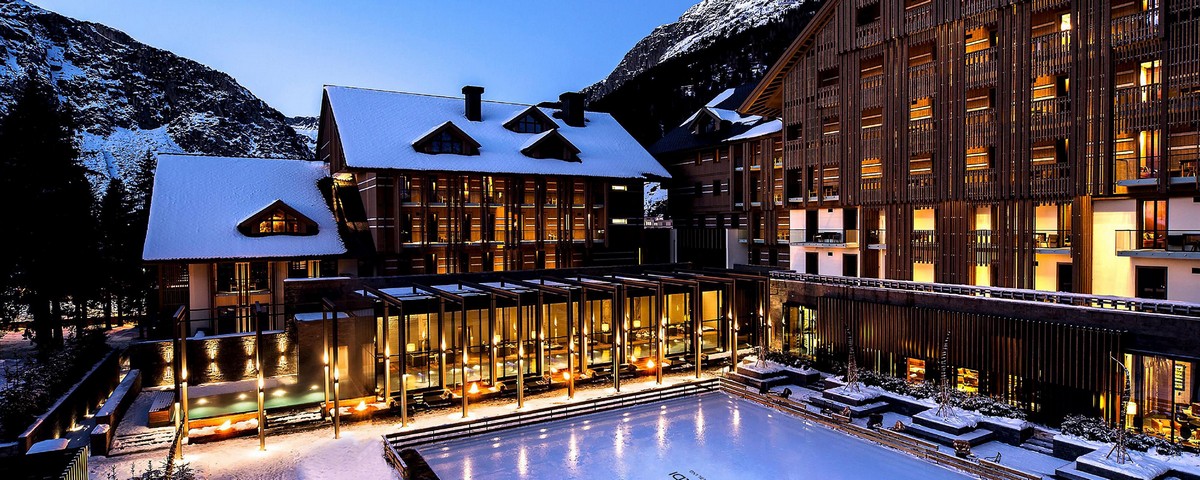 Unique Concept
Lifestyle at The Chedi Andermatt is the result of the successful mix of tradition and nature that is expressed in the resolute use of materials from the region. Star architect Jean-Michel Gathy combined Alpine chic with Asian features to create an interior design that oozes warmth and openness, an intimacy that is underlined by repeated design elements.
Chrismas Dinner

Snowstorm and the smell of cinnamon, snow-covered mountains and Christmas chants, ... The Chedi Andermatt invites you on a journey to a magnificent winter wonderland!
Whether you are planning a thoughtful Christmas dinner or if it will be more about celebrating the new year, The Chedi Andermatt is the ideal location for an unforgettable company reunion. Enjoy delicious food and festive mulled wine beside warming and cozy fireplaces surrounded by glittering snow. Our team organizes every happening for you - starting with a curling tournament and ending with a romantic ice skating on our hotel owned The Ice Rink. Afterwards, spoil your team and yourself in our original and authentic pop-up restaurant The Chalet with a classic fondue or a more exclusive version with truffle or Champagne.
Sightseeing

From its dramatically high peaks to its notoriously deep gorges, from absolutely calm mountain lakes to wildly cascading waterfalls, the Gotthard region offers enticing scenery for those who wish to soak it up from afar, trek through its dramatic terrain or travel on the famous Glacier-Express railway connecting Zermatt and St. Moritz that boards and disembarks in Andermatt. This full-service train ride offers panoramic views of the Alps and valleys as well as gourmet dining on board. Water too plays a starring role here with the Rhine, the Rhone, the Reuss and the Ticino Rivers originating around us at The Chedi Andermatt. Thrill seekers may visit our seven nearby mountain passes and Schöllenen Gorge – a gorge so notorious that, according to legend, a bridge could only be built across it with the devil's help.